Hixme
Communication Design System
Creative Direction • Strategy • Project Management • Copywriting • Prepress
Overview
Confusion surrounding healthcare plans is the largest obstacle in benefits enrollment for Hixme each year. The overly complex array of health insurance plan inevitably leads to hours of customer service phone calls, and waves of doubt or regret over plans chosen each year by employees. While we also created an online Help Center and transactional email templates, the high percentage of older employees served required that we prioritize physical mediums of communication.

Working closely with the Hixme's VP of Client Services, I developed a communications plan focused on education, transparency, and empowerment of the consumers enrolling in their benefits. In order to make the large blocks of text more approachable, I prioritized legibility with the brands chosen type family, Avenir Next, set in a clear, readable line lengths.  This was paired with the friendly, eye-catching illustrations created by Hixme's Art Director to establish a design system that could be duplicated across multiple mediums to serve both individual and general audiences.
Strategy
The communications timeline was carefully timed pre-enrollment to automate postcards and letters that would inform employees of upcoming enrollment dates and information meetings.

Employee benefit guides were tailored for each employer to provide relevant details on the annual benefit offerings while explaining the advantages to Hixme's health plan bundles and giving an overview of what enrollment looks like on Hixme's platform.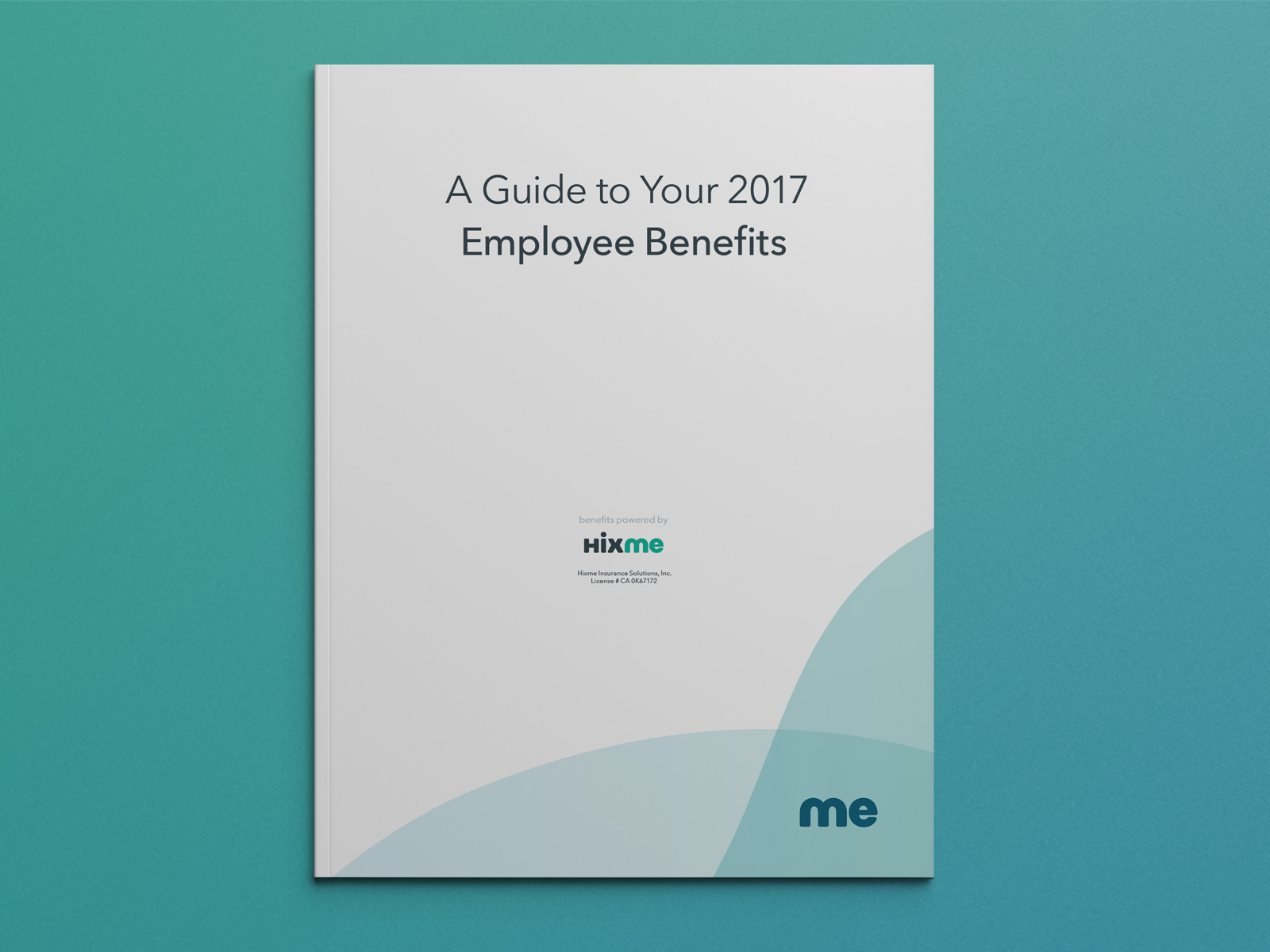 When comparing plans during enrollment on the online platform, users who sought more information could download Hixme plan summaries included with the insurance Summary of  Benefits and Coverages (SBC), to clearly explain the supplemental insurances included in plan bundles and how each part would work together for more efficient coverage and care.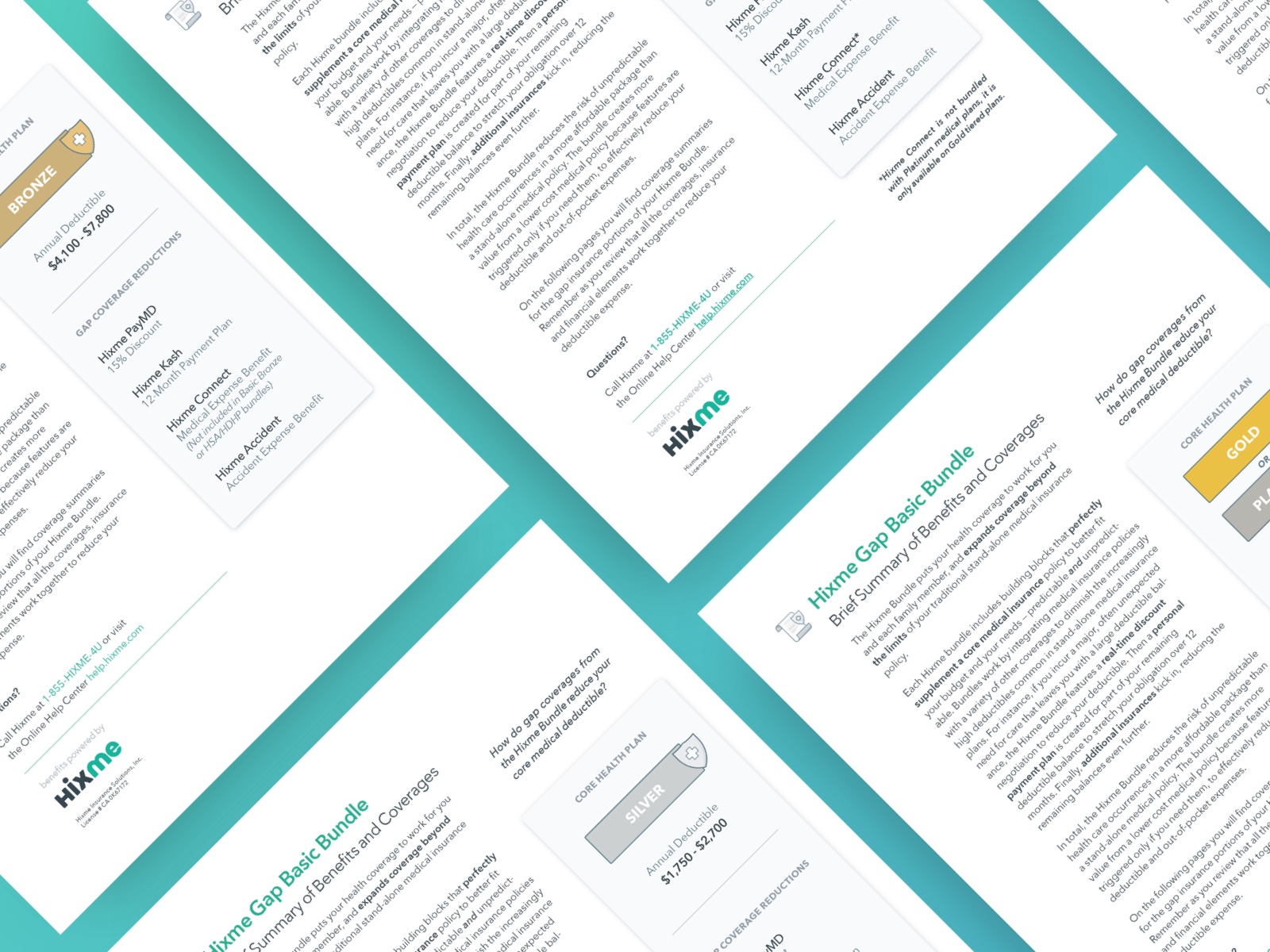 Once enrollment was completed and insurance applications were submitted, each enrollee would receive a letter informing them of what they can expect with their new plan, as well as tips on talking with medical offices to get the most out of their benefit plans. In order to emphasize Hixme's customer service availability, each letter included a small sticker to be placed on an insurance ID card, so the service phone number and online Help Center website would be easily located for quick access to answers and assistance.