Apolis
Hixme
Sales Toolkit
Product Design • User Experience • Copywriting • Prototyping • Front-End Development
Overview
We created an online toolkit for Hixme's sales representatives in the field, to help guide prospective clients efficiently through interactive examples to demonstrate whether Hixme's benefit platform can improve their company's savings and quality of employee benefits. I led copywriting and UI Design for the site, and front-end development for two of the app tools.

Displayed below are the homepage and some interaction samples—the rest of the site is confidential and proprietary.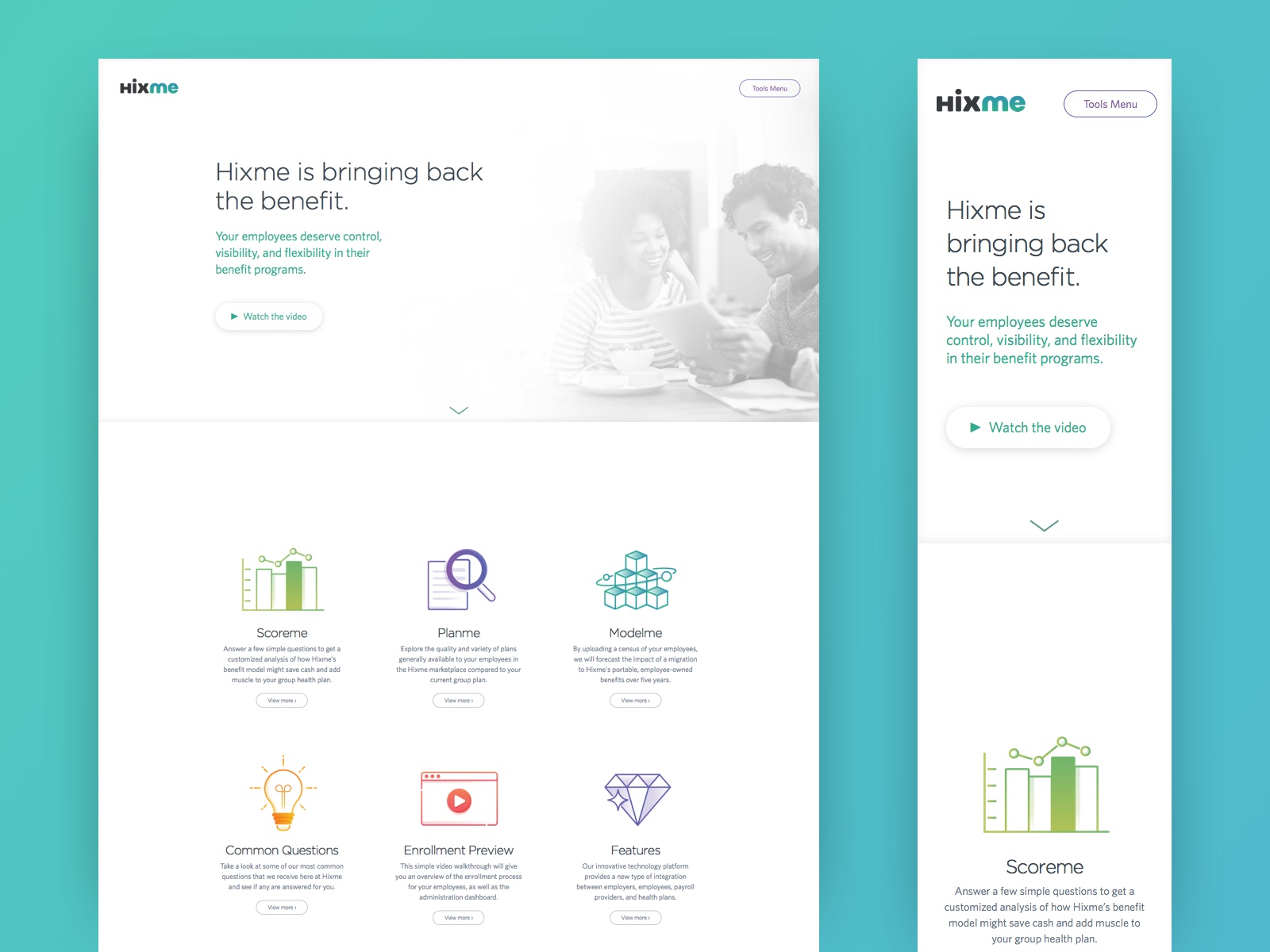 Interactions were built to encourage self-guided discovery as users walk through each portion of the toolkit.